Pharmacie du Trocadero
106 avenue Kleber
75116 Paris, France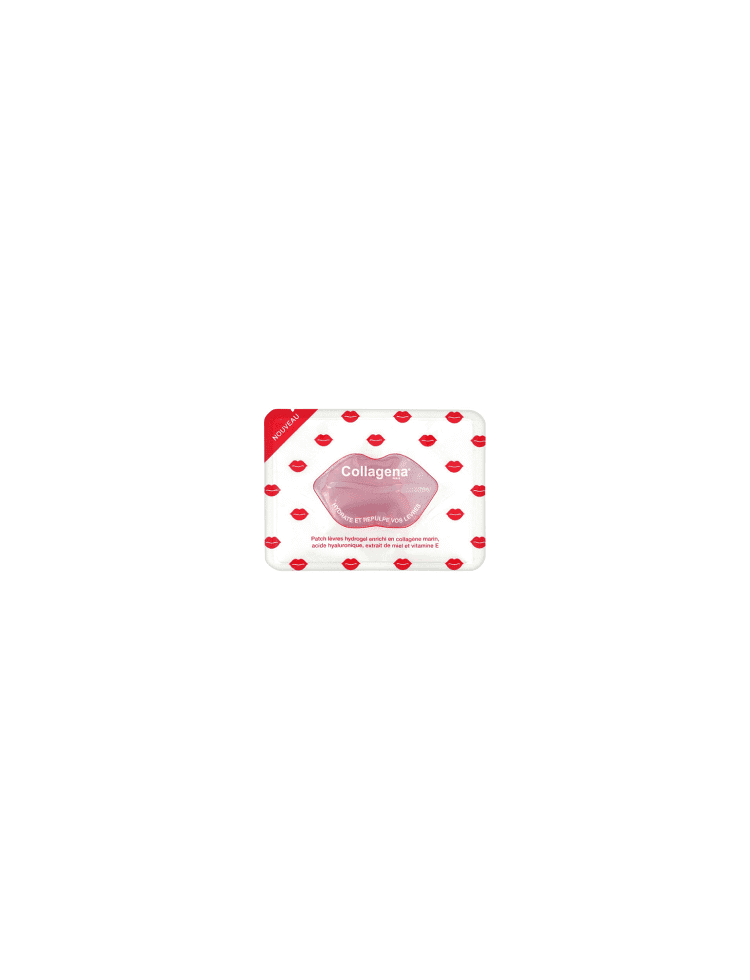  
Collagena Moisturizing Plumping Lip Patch
Tax included
6,58 €
tax excl.
COLLAGENA Lips
Lip Mask
3 boxes of 1 patch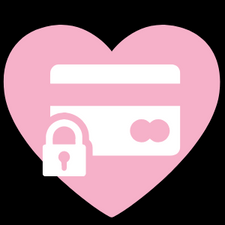 100% secured payment
All of your payments are secured. A doubt? Feel free to contact Us!

Delivery
Shipping on the day of your order, delivery with DHL.

Quick to respond customer service
Via phone, Whatsapp, text, e-mail.Feel free to ask all of your questions to our team of pharmacists
Collagena Lip Plumping Patch with marine collagen and Hyaluronic acid.
The Collagena plumping lip patch consists of a Crystal Innovation® hydrogel base to which marine collagen, hyaluronic acid, honey extract, vitamin E and renowned plumping active ingredients are added
.
Transformed into a nourishing cosmetic serum, its components penetrate, moisturise, nourish and plump up your lips to restore their softness, volume and radiance.
Composition of the Collagena Lip Patch 
Glycerin
Glycerin is a moisturiser that protects the epidermis, softens the skin and makes it more supple and stretchy. Under normal humidity conditions, glycerin reduces water loss due to sweating and reduces the rate of water evaporation.
Marine Collagen
A contribution in marine collagen helps to smooth the features and helps the skin to keep its firmness, its tone and its elasticity.
Hyaluronic Acid 
This high-end active ingredient is very effective at low doses and is known for its intense hydrating and plumping power.
Hydroviton 24©
This active ingredient combines several complementary and synergistic components to optimally reproduce the skin's natural moisturising factor (NMF), which means all the compounds that enable the skin to maintain its natural moisture level. It is a high-performance moisturising active ingredient
Honey extract 
Honey has been known since ancient times for its moisturising and nourishing cosmetic properties. It improves the suppleness, firmness and velvetiness of the skin.
Vitamin E 
Vitamin E is used in both cosmetics and food for its antioxidant properties. It blocks the action of free radicals on the skin, reduces damage from UV exposure, helps maintain skin elasticity and hydration by strengthening the hydrolipidic film and improves skin microcirculation.
It is an excellent anti-ageing active ingredient, particularly recommended for dry and mature skin and in after-sun repair products.
Glycérine
La glycérine est un humectant qui protège l'épiderme, adoucit la peau et la rend plus souple et plus extensible. Dans des conditions normales d'humidité, la glycérine diminue la perte en eau due à la transpiration et réduit la vitesse d'évaporation de l'eau.
Collagène marin
Un apport en collagène marin participe à lisser les traits et aide la peau à garder sa fermeté, sa tonicité et son élasticité.
Acide hyaluronique
Cet actif haut de gamme, très efficace à faible dose, est connu pour son pouvoir hydratant et repulpant intense.
Hydroviton 24©
Cet actif associe plusieurs composants complémentaires et synergiques pour reproduire de façon optimale le facteur naturel d'hydratation de la peau (NMF en anglais), c'est-à-dire l'ensemble des composées qui permettent le maintien naturel de l'hydratation de la peau. C'est un actif hydratant ultra-performant.
Extrait de miel
Le miel est connu depuis l'Antiquité pour ses vertus cosmétiques hydratantes et nourrissantes. Il améliore la souplesse, la fermeté et le velouté de la peau.
Vitamine E 
La vitamine E est autant utilisée en cosmétique qu'en alimentation pour ses propriétés anti-oxydantes. Elle bloque l'action des radicaux libres sur la peau, réduit les dommages liés à l'exposition aux UV, aide à maintenir l'élasticité et l'hydratation de la peau en renforçant le film hydrolipidique et améliore la micro circulation cutanée.
Il s'agit d'un excellent actif anti-âge, particulièrement recommandé pour les peaux sèches et matures et dans les soins réparateurs après-soleil.
FORMULE COMPLÈTE:
AQUA, GLYCERIN, HONEY EXTRACT, HYDROLYZED COLLAGEN, POTASSIUM CARRAGEENAN, HYDROXYACETOPHENONE, 1,2-HEXANEDIOL, CERATONIA SILIQUA GUM, POTASSIUM CITRATE, HYALURONIC ACID, GLYCOLIC ACID, ALLANTOIN, PANTHENOL, PENTYLENE GLYCOL, CITRIC ACID, FLAVOR (PEACH), SODIUM LACTATE, SORBITOL, SODIUM CHLORIDE, CI1603.
Prenez le patch de son emballage et appliquez-le sur vos lèvres démaquillées pour qu'il épouse parfaitement leur forme. Laissez agir pendant 15 à 20 minutes puis retirez-le.
Terminez en massant délicatement vos lèvres pour faire pénétrer le sérum restant.
Ne pas rincer vos lèvres.
Conservez le patch à l'abri de l'humidité et à une température inférieure à 40°C.
Pour un effet encore plus rafraîchissant, placez le patch au réfrigérateur avant utilisation.