Pharmacie du Trocadero
106 avenue Kleber
75116 Paris, France
 
ARGIRELINE BOTOX EFFECT MCCM
MCCM
Argireline 2% in a vial 
20 x 2ml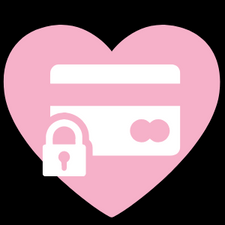 100% secured payment
All of your payments are secured. A doubt? Feel free to contact Us!

Delivery
Shipping on the day of your order, delivery with DHL.

Quick to respond customer service
Via phone, Whatsapp, text, e-mail.Feel free to ask all of your questions to our team of pharmacists
ARGIRELINE BOTOX EFFECT: Argireline MCCM Botox Effect combines two active ingredients to achieve a gentle, non-toxic botox effect, reducing and preventing expression lines.
Box of 20 x 2 ml
Arigireline MCCM, alternative to Botox is an anti-wrinkle solution
Argireline MCCM is an effective anti-ageing peptide complex that prevents and reduces expression lines and deep wrinkles.
Argireline MCCM combines two active ingredients to achieve a gentle, non-toxic Botox effect, reducing and preventing expression lines by inhibiting muscle contraction. 
The Argireline results
Bio revitalization
Collagen booster
Powerful anti-ageing
Prevents skin water loss
How to use Argireline?:
Applied topically directly to the skin
Non-invasive 
Dermaroller
Medical Mesotherapy
The perfect alternative to Botox for those who do not wish to completely lose facial expression, or who do not wish to resort to Botox injections. 
The Argireline anti-wrinkle solution has been shown to be effective in both reducing existing facial wrinkles and preventing the development of new ones, by directing its formulation to the very core of the wrinkle formation mechanism.
Argireline treatment areas
Argireline is used for expression lines:
on the forehead,
between the eyebrows,
around the eyes,
to reduce " barcode " lip lines 
More about Argireline
Botox is often referred to instead of the correct name: botulinum (neuro)toxin type A. Botulinum neurotoxin type A is a poison secreted by the bacterium Clostridium botulinum. 
However, botulinum toxin type A has become a real cosmetic feat because of its paralysing power (facial muscles and therefore expression lines). Once injected, botulinum toxin blocks the passage of nerve impulses from the nerves to the muscles. As the message is no longer transmitted, muscle contraction becomes impossible. Expression wrinkles, witnessing the tensing of the muscles of the face, fade away.
The use of Argireline makes it possible to space out Botox sessions or, for some, to use only that.
Argireline is a peptide made up of six amino acids and acts in the same way as Botox. Without any inconvenience or side effects, Argireline reduces the strength of the contractions of the expression muscles. The wrinkles of the forehead and crow's feet are less stimulated. The facial features are immediately smoothed and the depth of the lines is reduced.