Pharmacie du Trocadero
106 avenue Kleber
75116 Paris, France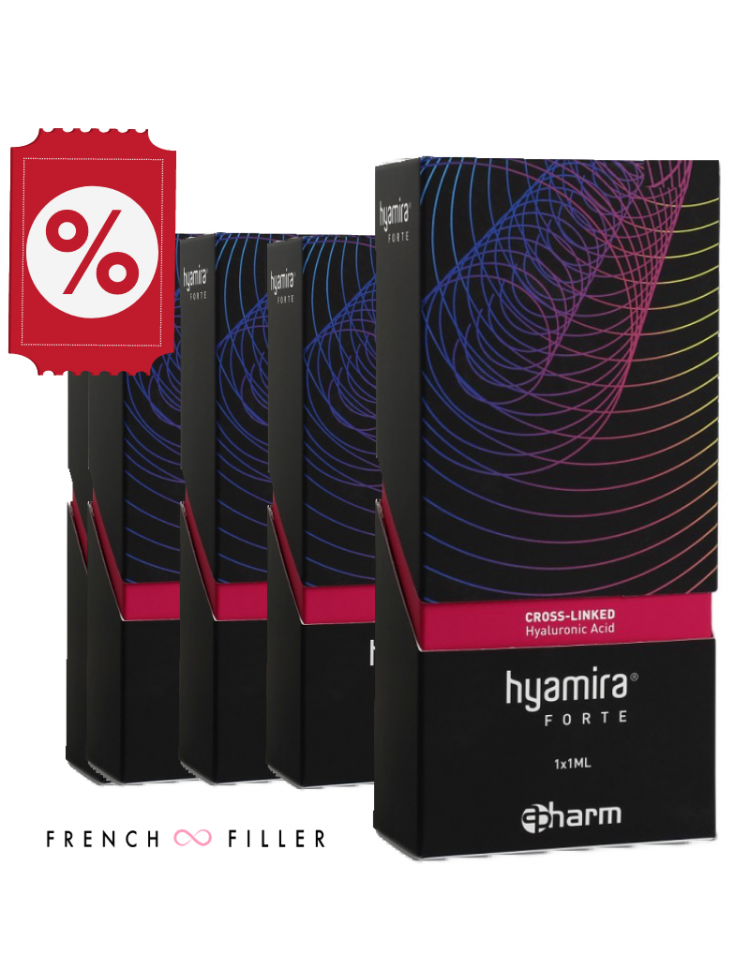  
10 PACK HYAMIRA FORTE
PACK OF 10 Hyamira Forte 
Injectable Hyaluronic Acid 
1 ml syringe 
2 27G or 26G needles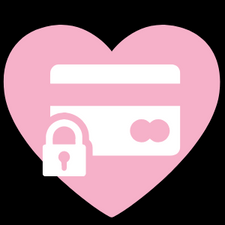 100% secured payment
All of your payments are secured. A doubt? Feel free to contact Us!

Delivery
Shipping on the day of your order, delivery with DHL.

Quick to respond customer service
Via phone, Whatsapp, text, e-mail.Feel free to ask all of your questions to our team of pharmacists
Hyamira is a new range of sterile injectable hyaluronic acid from Apharm laboratories 
Cross-linked hyaluronic acid contained in Hyamira Forte provides long lasting and stable results. 
Concentration of HYAMIRA FORTE 
Hyamira Forte contains 24mg / ml 
1ml pre-filled syringe
Needles 27G or 26G 
Hyamira Booster's effect is preventive and lasting, the body takes between 6 and 8 months to absorb the gel and eliminate it.
The homogeneous texture of Hyamira Forte fills moderate to severe wrinkles.
Hyamira Forte acts with effectiveness by the means of its bio-revitalizing effect and its polyvalent character.
Hyamira Forte 1mL can also be used to restore or reshape certain areas of the face.
Be careful: Only healthcare professionals specialized in dermatology or esthetics are authorized to administer Hyamira Forte.
Indication Of Hyamira FORTE 
Hyamira Forte treats the entire face 
Hyamira Forte is an excellent treatment for medium to deep wrinkles filling 
Hyamira Forte increases the volume of the cheekbones, chin, nose and lips.
Hyamira Forte is injected in the 

medium dermis
The combined hydrating and filling actions of Hyamira Forte reduces wrinkles caused by fatigue and age.
Smoothed complexion, disappearance of dark circles, satiny skin tone: Hyamira Forte's results are immediate and delight patients. 
The elasticity of the skin tissues is maximal: a quick rejuvenation offered by Apharm laboratory.
With a Hyaluron Pen or by injection, Hyamira Forte is easy to apply because of the fluidity of its gel while promising visible and natural results by the way of its concentration in Hyaluronic Acid at 25 mg / ml. Hyamira Forte's cross-linking agent with the BDDE cross-linking agent represents a quantity below 50pph
If necessary, the doctor may perform corrections both with punctures in a row and linear retrograde techniques, according to his dexterity.
CE marked medical device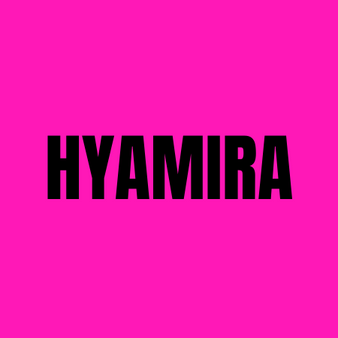 Data sheet
Quantité par boîte

10 BOITES DE 1 ML

Utilisation

ACIDE HYALURONIQUE INJECTABLE
You might also like
Price

€46.50

tax incl.

46,50

€

tax excl.

Regular price

€65.83

Price

€46.83

tax incl.

46,83

€

tax excl.

Regular price

€2.92

Price

€2.40

tax incl.

2,40

€

tax excl.