Pharmacie du Trocadero
106 avenue Kleber
75116 Paris, France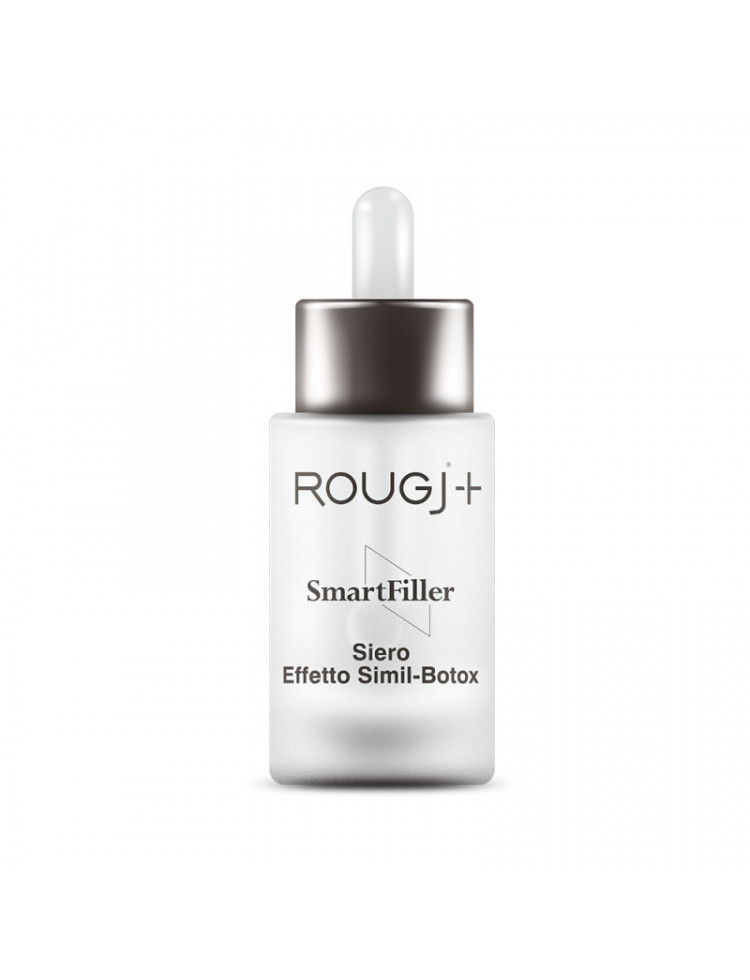  
BOTOX LIFTING SERUM SMARTFILLER
Tax included
32,42 €
tax excl.
SmartFiller Rougj+ Botox effect serum
Botox Effect
Argirelin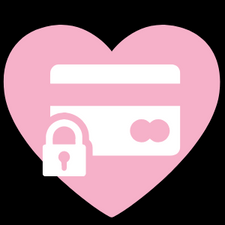 100% secured payment
All of your payments are secured. A doubt? Feel free to contact Us!

Delivery
Shipping on the day of your order, delivery with DHL.

Quick to respond customer service
Via phone, Whatsapp, text, e-mail.Feel free to ask all of your questions to our team of pharmacists
LIFTING SERUM WITH BOTOX-LIKE EFFECT SMARTFILLER 
Immediate tightening effect against expression marks
Say goodbye to BOTOX with SmartFiller Rougj+ serum that mimics the effects of an injection. The effects are visible on the first application.
Rougj+ Smartfiller Botox Effect Serum instantly eliminates signs of stress and fatigue due to the presence of Argirelin, a peptide with similar activity to Botulinum toxin A: it reduces and prevents expression lines, smoothing and homogenising the skin texture. In addition, Argireline promotes the production of new collagen which strengthens and re-densifies the tissues.
After application, the skin is smoother and wrinkles are permanently reduced.
The botox effect serum softens the marked features of the face thanks to the presence of a glyco-biopolymer with a lifting action that visibly reduces the appearance of expression lines and signs of ageing while giving the skin a visible tightening effect on the epidermal surface.
Who is it for?
It is indicated for those who want to eliminate wrinkles on the forehead, crow's feet, nasolabial fold and mouth. The improvement is visible day after day.
How is it applied?
Apply daily on the area to be treated, before your usual moisturizer. 
Store in a cool, dry place. Keep out of reach of children without adult supervision. External use. Avoid contact with eyes. In case of contact, rinse with plenty of water.
The light texture is quickly absorbed without leaving a trace while giving the face a more relaxed appearance.
The history of the ROUGJ+ brand
The Rougj company was founded in Italy at the end of the 1980s. For more than 30 years, it has been designing, producing and distributing top-of-the-range cosmetic products, whose performance is recognised on the European market. To develop their products, the designers of the Rougj laboratory favour natural raw materials and rely on high-tech processes. The innovative products of this laboratory also take into account the specificities of each skin type.
Before marketing its products, the Rougj Dermocosmetics brand makes a point of honour of putting them through a series of tests designed to prove their effectiveness and harmlessness. However, to avoid any conflict of interest, the company has chosen to have its products tested elsewhere than in its production unit (in recognised institutes and faculties in Italy). The only condition imposed by the brand is that it does not test its products on animals.
Rougj's products are available in different ranges of care and cosmetics.
- The smartfiller with immediate filling effect
- The botox effect serum
The rigorous tests carried out on the products ensure high tolerance and optimal effectiveness.
You might also like
Regular price

€29.90

Price

€19.90

tax incl.

16,58

€

tax excl.

Regular price

€29.90

Price

€19.90

tax incl.

16,58

€

tax excl.

Regular price

€58.90

Price

€46.90

tax incl.

39,08

€

tax excl.