Pharmacie du Trocadero
106 avenue Kleber
75116 Paris, France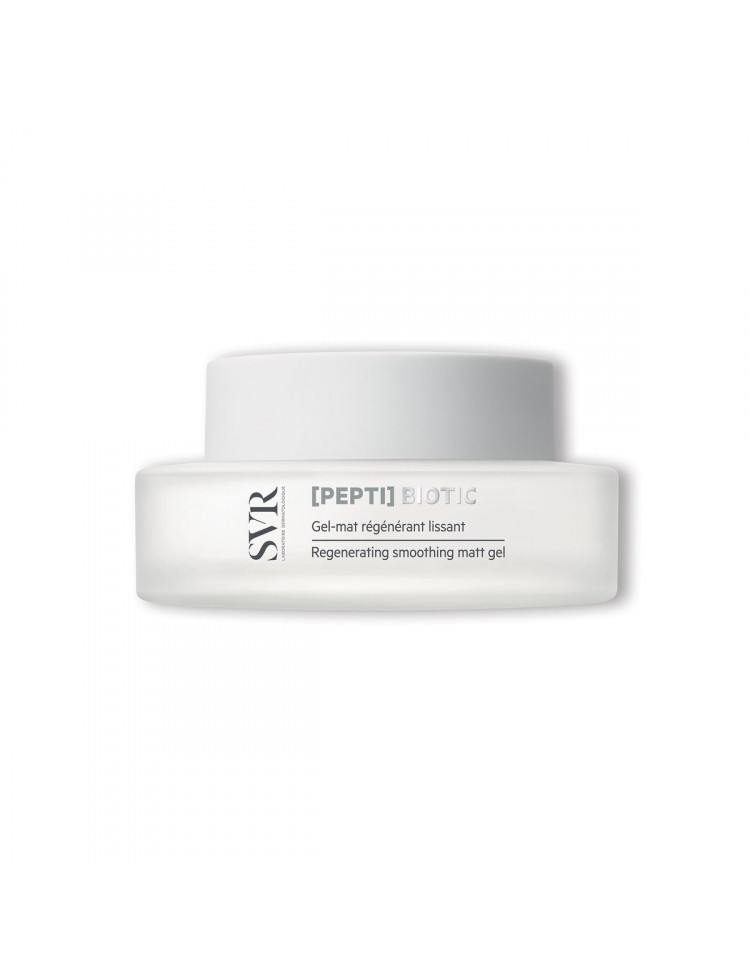  
PEPTI BIOTIC
Tax included
38,33 €
tax excl.
BIOTIC SVR 
Smoothing regenerating matte gel.
50ml - A shot of peptides for 24 hours of matte finish!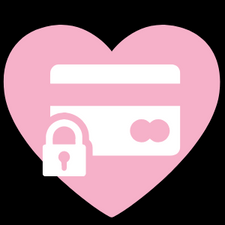 100% secured payment
All of your payments are secured. A doubt? Feel free to contact Us!

Delivery
Shipping on the day of your order, delivery with DHL.

Quick to respond customer service
Via phone, Whatsapp, text, e-mail.Feel free to ask all of your questions to our team of pharmacists
PEPTI BIOTIC : Pores, imperfections, wrinkles of sensitive skin
Regenerate your skin thanks to a combination of 3 active ingredients essential to the skin's function: pasteurized probiotics, stabilized vitamin C and Hyaluronic Acid. And to matify the skin and smooth fine lines and wrinkles, this regenerating gel is enriched with a dose of peptides.  Day after day, the skin is firmer, matte and smoother.
-
Aging is a concept that, before the age of 40, seems perfectly acceptable and then suddenly the quality of our skin deteriorates: dull complexion, wrinkles, imperfections... and then it becomes a concern. Biological aging, stress, fatigue, pollution, UV rays slow down the metabolism at all levels: microbiota, epidermis, dermis. Beyond the correction, it is therefore necessary to maintain the skin and meet its needs. SVR innovates with 4 BIOTIC regenerating skin care products to give your skin the strength to regenerate itself thanks to the combination of 3 active ingredients essential to the skin's function: pasteurized probiotics, vitamin C and hyaluronic acid. The skin is more resistant, smoother; it looks younger. 4 care products, each with an additional active ingredient to target your needs in ultra-sensorial textures. True skin complements!
-
Composed of lipids, sebum is one of the components of the hydrolipidic film that protects the skin from external aggressions and dehydration. Nevertheless, certain situations such as pollution, stress or hormonal changes can lead to an overproduction of sebum which, when present in too large a quantity, will obstruct the pores and by oxidizing cause imperfections. Result: dull complexion, blackheads, dilated pores and irregular skin texture...
So how to correct these signs? SVR has rigorously selected 4 active ingredients, each of which has an essential action for the skin:
If the skin microbiota is unbalanced, the aging of our skin is accelerated. It is therefore necessary to protect it. SVR provides PASTEURIZED PROBIOTICS to strengthen the skin barrier. If we have chosen these strains, it is because the pasteurization process they have undergone allows them to retain their probiotic properties: to reinforce and protect the cutaneous barrier while hydrating it. The skin is then ready to face the daily aggressions.
As the production of hyaluronic acid decreases from the age of 25, our R&D has chosen to introduce a LOW MOLECULAR MASS HYALURONIC ACID. Its acetylated form smoothes wrinkles and fine lines while hydrating the skin.
Vitamin C is vital for the skin and our body does not produce it naturally. Pure, it is unstable and oxidizes over time; it loses its properties. This is why our R&D has chosen to include a 20% DUO OF STABILIZED VITAMINS C in this treatment. The skin is protected from free radicals, evened out, firmed up, de-fatigued .
Finally, for their action at the same time anti-age and anti-shine, the SVR Laboratory adds to its formula a dose of PEPTIDES. By absorbing the skin's excess sebum, these peptides will control shine and smooth irregularities, wrinkles and fine lines.
Its light, non-sticky gel-matte texture blurs irregularities and refines skin texture. The skin, rebalanced and regenerated, is visibly smoother and firmer. Wrinkles and fine lines are smoothed out and matte finish is restored.
Its advantages? Its natural state and recyclability! A formula composed of 85% of natural ingredients in a glass jar. Easier to use and recyclable!
Non-comedogenic. Tested under dermatological control and on 100% of sensitive skin.
Data sheet
Quantité par boîte

50ml