Pharmacie du Trocadero
106 avenue Kleber
75116 Paris, France
 
Infini S - Premium Filler
Tax included
47,50 €
tax excl.
INFINI PREMIUM FILLER S
1 Syringe of 1 ml
Correction of superficial wrinkles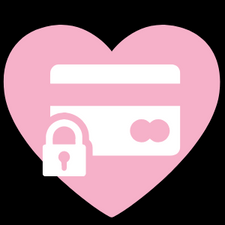 100% secured payment
All of your payments are secured. A doubt? Feel free to contact Us!

Delivery
Shipping on the day of your order, delivery with DHL.

Quick to respond customer service
Via phone, Whatsapp, text, e-mail.Feel free to ask all of your questions to our team of pharmacists
INFINI PREMIUM S - Filling product for fine lines containing Hyaluronic Acid
1 Syringe of 1 ml
INFINI Premium Filler S enables the filling of superficial wrinkles.
The volume and smoothing effect are due to the high content of cross-linked hyaluronic acid and its ability to bind water. 
The product is progressively resorbable and the tissue-accentuating effect lasts for about 6 to 8 months and weakens over time. Regular follow-up treatments help to consolidate the effect of the correction. 
INFINI Premium Filler S is recommended in the following cases:
Correction of shallow fine lines, perioral wrinkles, revitalization of wrinkles around the skin of the hands, correction of neck wrinkles 
Description of INFINI Premium Filler S: 
Sterile, single-phase, non-animal cross-linked hyaluronic acid polymer filler gel. 
INFINI Premium Filler S, is a transparent, non-pyrogenic hydrogel with corrective properties, characterised by very high viscosity and plasticity, and high tissue biocompatibility. 
The product has a physiological pH and osmolarity and a progressive resorption. 
INFINI Premium Filler S is placed in a 1 ml pre-filled syringe with a luer-lock connector, individually packaged in a blister pack with two 30G injection needles dedicated to product implantation. 
The package also contains a leaflet with instructions for use and self-adhesive labels with batch numbers for medical records, ensuring complete product identification. 
Composition of INIFNI PREMIUM FILLER S: 
Cross-linked hyaluronic acid 20 mg / ml
You might also like
Price

€129.00

tax incl.

107,50

€

tax excl.