Pharmacie du Trocadero
106 avenue Kleber
75116 Paris, France
 
Infini M - Premium Filler
Tax included
48,33 €
tax excl.
INFINI PREMIUM FILLER M
1 Syringe of 1 ml
Medium wrinkle correction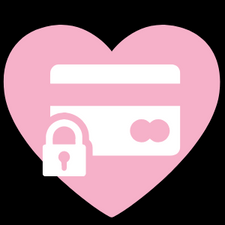 100% secured payment
All of your payments are secured. A doubt? Feel free to contact Us!

Delivery
Shipping on the day of your order, delivery with DHL.

Quick to respond customer service
Via phone, Whatsapp, text, e-mail.Feel free to ask all of your questions to our team of pharmacists
INFINI PREMIUM M : Hyaluronic acid based dermal filler for moderately deep wrinkles.
1 Syringe of 1 ml
INFINI Premium Filler M provides correction of moderately deep skin creases. 
The visibility and longevity of the effect depends on the depth of administration and the original condition of the skin. When injected into the skin, 
The volumising and smoothing effect is due to the high content of cross-linked hyaluronic acid and its ability to bind water. 
INFINI Premium Filler M is progressively resorbable and the tissue accentuation effect lasts for about 6 to 8 months and weakens over time. 
Regular follow-up treatments help to consolidate the effect of the correction. 
INFINI Premium Filler M is recommended in the following cases:
Lip shaping and volume enhancement
Shaping of flat lips 
Filling of nasolabial lines 
Nasolabial lines
Biocomplementation of the skin of the hand 
TECHNICAL DESCRIPTION OF INFINI FILLER M:
INFINI Premium Filler M is a sterile, single-phase, non-animal cross-linked hyaluronic acid polymeric filler gel. 
INFINI Premium Filler M is a transparent, non-pyrogenic hydrogel with corrective properties, characterised by very high viscosity and plasticity and high tissue biocompatibility. 
The product has a physiological pH and osmolarity and a progressive resorption. 
INFINI Premium Filler M is placed in a 1 ml pre-filled syringe with a luer-lock connector, individually packaged in a blister pack with two 27G injection needles dedicated to product implantation. 
The package also contains a leaflet with instructions for use and self-adhesive labels with batch numbers for medical records, ensuring complete product identification. 
COMPOSITION: 
Cross-linked hyaluronic acid 21 mg / ml
You might also like
Price

€129.00

tax incl.

107,50

€

tax excl.