Pharmacie du Trocadero
106 avenue Kleber
75116 Paris, France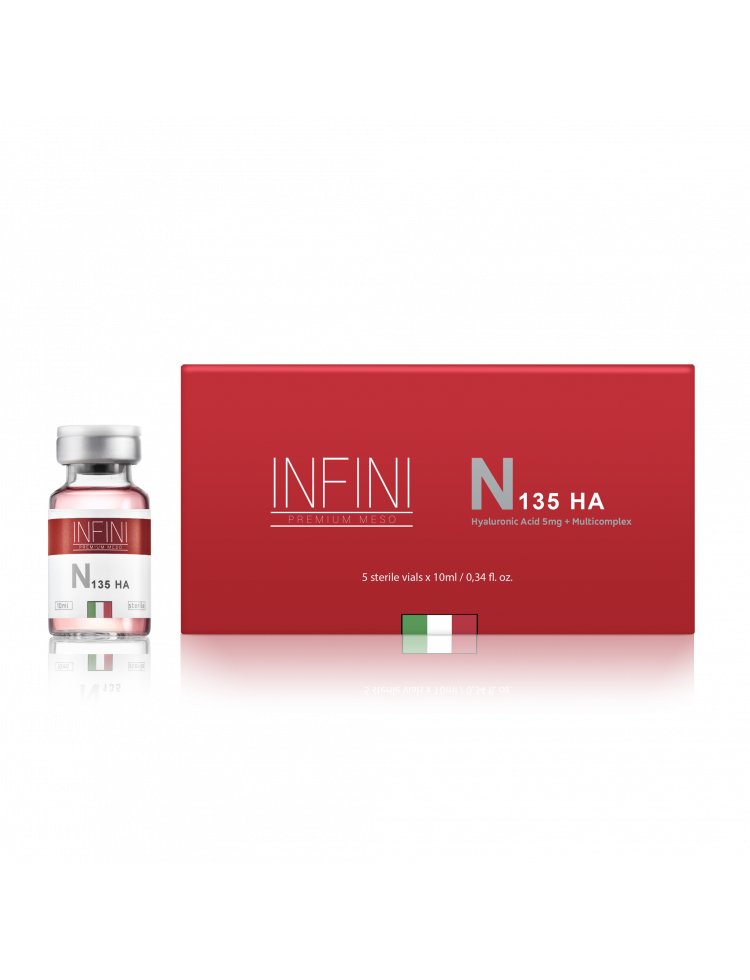  
Infini N-135HA - Mesotherapy
Tax included
98,33 €
tax excl.
INFINI PREMIUM FILLER L
1 Syringe of 1 ml
Correction of deep wrinkles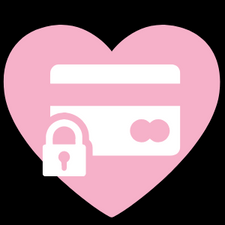 100% secured payment
All of your payments are secured. A doubt? Feel free to contact Us!

Delivery
Shipping on the day of your order, delivery with DHL.

Quick to respond customer service
Via phone, Whatsapp, text, e-mail.Feel free to ask all of your questions to our team of pharmacists
INFINI N135HA: Vitamin cocktails + hyaluronic acid for aesthetic mesotherapy
Skin revitalization treatments.
They owe their properties to a unique composition, rich in ingredients that stimulate skin regeneration over the long term. Mesotherapy sessions with INFINI N135HA help to restore the skin's hydration, firmness and elasticity and slow down the aging process of the tissues.

Composition of Infini N135HA cocktail
Hyaluronic acid:  

5 mg / ml
Vitamins: sodium ascorbate, biotin, panthenol, folic acid, inositol, nicotinamide, pyridoxine, riboflavin, thiamine, tocopherol, retinyl palmitate, vitamin B12, methylcobalamin,
Amino acids: alanine, α-aminobutyric acid, asparagine, aspartic acid, arginine, N-acetyl cysteine, glutamine, glycine, histidine, isoleucine, leucine, lysine, methionine, ornithine, phenylalanine, proline, serine, taurine, threonine, Tyrosine, valine, hydroxyproline minerals potassium chloride, magnesium sulfate, sodium acetate, sodium chloride, calcium chloride
Coenzymes: NAD Nicotinamide, UTP Uridine Triposphate, TPP Cocacarboxylase
Other: Polysorbate 20, Glucosamine acetyl, N-acetyl cysteine
Indications for treatment with Infini N135HA injection
Revitalization of the skin
Anti-wrinkle and anti-aging prevention
Hydration of the skin
Improvement of skin quality
Elimination of skin imperfections
Radiance of the complexion
In-depth nutrition
Elimination of signs of aging
CONTRAINDICATIONS:
- skin diseases at the treatment site
- pregnancy and breastfeeding
- cancer
- unstable diabetes
- epilepsy
- immune-mediated diseases
- hypersensitivity or allergy to any component of the product
How to use N135HA?
Product for medical use 
Use externally 
4 to 8 treatments at intervals of 10 to 14 days. 
AREAS OF APPLICATION of the Infini N135HA
- Face
- Neck
- Chest
- Hands
POST-TREATMENT RECOMMENDATIONS:
Do not apply makeup immediately after use. Protect the treatment area from direct exposure to UV rays for 7 days. Do not use saunas and swimming pools for 7 days.
You might also like
Price

€159.00

tax incl.

132,50

€

tax excl.