Pharmacie du Trocadero
106 avenue Kleber
75116 Paris, France
 
Vitamin C 20% MCCM
Tax included
25,83 €
tax excl.
Pure Vitamin C 20%
MCCM
20 x 5ml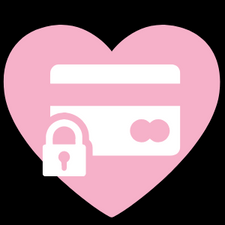 100% secured payment
All of your payments are secured. A doubt? Feel free to contact Us!

Delivery
Shipping on the day of your order, delivery with DHL.

Quick to respond customer service
Via phone, Whatsapp, text, e-mail.Feel free to ask all of your questions to our team of pharmacists
VITAMIN C 20% (20 vials de 2 ml): Vitamin C 20% from the MCCM laboratory has a powerful antioxidant and complexion illuminating action.
Boxes of 20 vials of 2 ml
Vitamin C 20% or ascorbic acid from the MCCM laboratory
Double antioxidant action 
Vitamin C has a preventive action and a corrective action on the damage caused by oxidative stress associated with ultraviolet radiation on the epidermal cells. 
Brightens the complexion and improves the appearance of spots
Stimulates collagen synthesis
It is also involved in the synthesis of important elements of the extracellular matrix of connective tissue, as well as in the activation of peptide hormones and in the catabolism of tyrosine. 
Depending on the doctor's diagnosis, MCCM Vitamin C 20% Injection can be combined with other peptides, vitamins or hyaluronic acid    
What is Vitamin C?
Vitamin C, either synthetically produced or naturally found in citrus fruits, is widely recognized for its superior antioxidant and anti-ageing benefits. It helps to improve many skin problems, such as wrinkles, sagging and pigmentation problems. It is also proven to neutralise free radicals and protect against excessive oxidative stress. Unlike other vitamins, vitamin C cannot be created naturally by humans, who must take dietary or topical supplements such as vitamin C serum.
How does vitamin C fight free radical damage?
Free radicals (unstable molecules with unpaired electrons) are produced by the skin due to environmental factors such as UV and infrared radiation, pollution and smoking. They lead to skin ageing due to environmental factors. Free radicals try to "steal" electrons from healthy molecules, resulting in oxidative stress. Over time, free radical damage leads to accelerated signs of skin ageing including wrinkles, fine lines, pigmentation problems, and sagging. This science is called the Free Radical Theory of Aging.
Vitamin C, in its pure form (l-ascorbic acid), protects the skin from this damage by "supplying" electrons to neutralise harmful free radicals, thus helping to prevent premature skin ageing.
What does vitamin C do for my skin?
Pure vitamin C (l-ascorbic acid) has powerful antioxidant properties. It is therefore a vital molecule for the health and appearance of the skin. It protects the skin from free radical damage caused by the sun, smoking and pollution, and reduces the signs of premature ageing.