Pharmacie du Trocadero
106 avenue Kleber
75116 Paris, France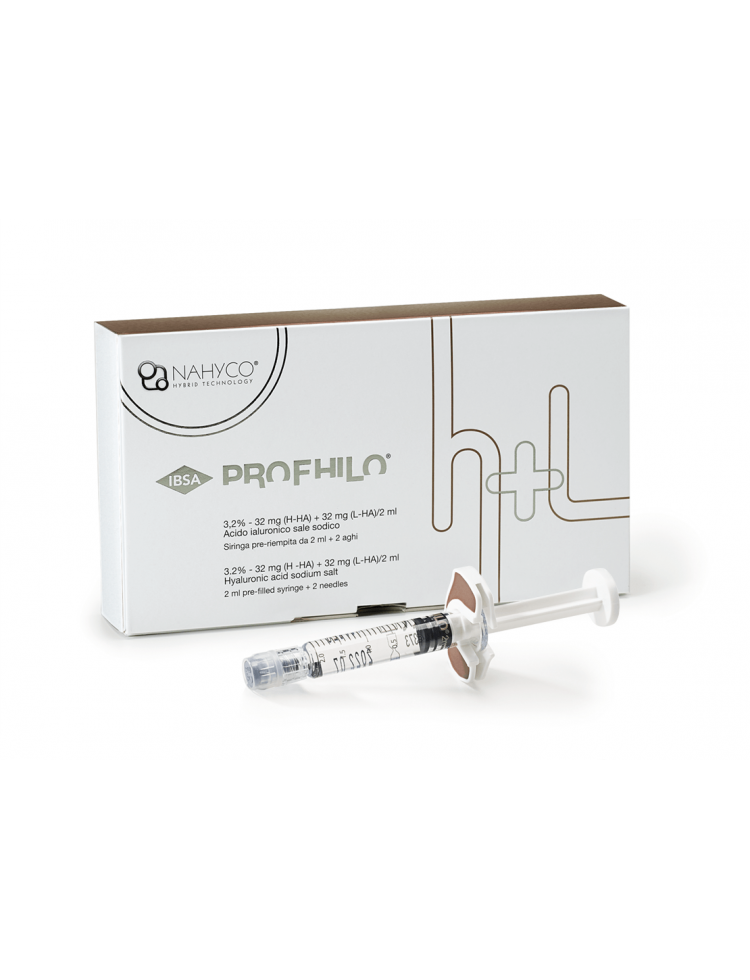  
Profhilo
Profhilo
Injectable Hyaluronic Acid A 64mg/2ml 
1 syringe of 2 ml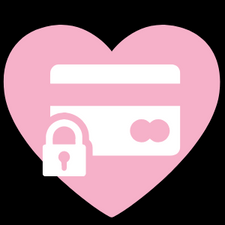 100% secured payment
All of your payments are secured. A doubt? Feel free to contact Us!

Delivery
Shipping on the day of your order, delivery with DHL.

Quick to respond customer service
Via phone, Whatsapp, text, e-mail.Feel free to ask all of your questions to our team of pharmacists
Le Profhilo: a new injectable Hyaluronic Acid, used to obtain a tensor effect and tissue remodeling, without volume effect.
Like a traditional injectable, it is composed of hyaluronic acid, but unlike existing products, it is composed of highly purified acid, without the addition of a cross-linking chemical.
It is therefore the first completely natural hyaluronic acid. It contains two distinct molecules, one of high molecular mass, the other of low molecular mass.
High concentration of hyaluronic acid 64mg/2ml
Developed by IBSA Laboratories and launched in France in January 2017, PROFHILO® is a latest generation hybrid hyaluronic acid. PROFHILO® provides both hydration and tightening effect to the skin. This is made possible by the patented NAHYCO technology. PROFHILO® combines two types of hyaluronic acid molecules. Indeed, two molecules with high and low molecular mass constitute PROFHILO®: the low mass brings hydration while the high mass works on the skin tension. Thus, the skin is treated since PROFHILO® provides cell renewal by acting on the three skin parameters.
This new filler, which stimulates collagen and elastin cells, is highly appreciated for its remodeling effect.
Result of a Profilho injection: Plumping, hydration, lifting, firming of the skin, treatment of the soft tissue of the dermis.
The hybrid nature of the product allows a slow release of one part and an even slower release of the other part.
Profilho is particularly interesting in the rejuvenation treatment of areas that are usually difficult to treat:
The neck
The forehead
The hands
As it does not give volume, distributes evenly without creating lumps, and does not present a venous risk, it can be used where conventional hyaluronic acid would not normally be used.
It will spread through the different layers of the dermal tissues, leading to a rejuvenation process of the superficial part of the skin, yet being injected into the deep dermis.
Its uniqueness also lies in the fact that there are no risks and no social exclusion, compared to lasers or deep peels.
The usual protocol consists of two sessions one month apart.
Each treatment consists of the injection of a certain number of spots, at a rate of 0.2 ml per injection spot, which means that two syringes are needed per session.
Indication of Profhilo
Facial laxity, skin lacking radiance, decrease in skin density, visible wrinkles, lack of tone and hydration.
It acts in all three skin layers, remodelling and deeply hydrating tissues that have sagged with the effects of time without altering the volumetry and general appearance of the face. The result is natural and long-lasting.
It can be used to treat the face as well as the neck and brings tone, radiance and hydration, it also helps to erase visible wrinkles.
Composition of Profhilo
High concentration of hyaluronic acid (64mg/2ml)
Highly manageable
High spreading capacity
No BDDE or other chemical components
Anti-inflammatory properties
High quality natural hyaluronic acid
Protocol for using the Profhilo
It is recommended to do 2 sessions at one-month intervals.
All injection techniques are recommended in the deep dermis.
Areas 

targeted by the Profhilo
Loose face

Wrinkled neck

Wrinkled arms and thighs
Results of Profhilo injections
Improved facial volume
Improved hydration and elasticity
Restoration and improvement of skin elasticity.
Duration of effectiveness from 6 to 10 months.
Contraindications of Profhilo
These are the same as for any hyaluronic acid injection.
Pregnant or breast-feeding women, autoimmune diseases, treatment with interferon, severe allergic conditions.
IBSA – Profhilo 1x2ml Capacity
Each box contains:
1 syringe of 2ml
1 instruction note
2 needles of 29G-13mm
2 product traceability labels
PROFHILO® received the 2015 and 2016 UK and Italian Innovation Award for anti-ageing treatment at the Aesthetic Awards.
You might also like
Price

€46.50

tax incl.

46,50

€

tax excl.