Pharmacie du Trocadero
106 avenue Kleber
75116 Paris, France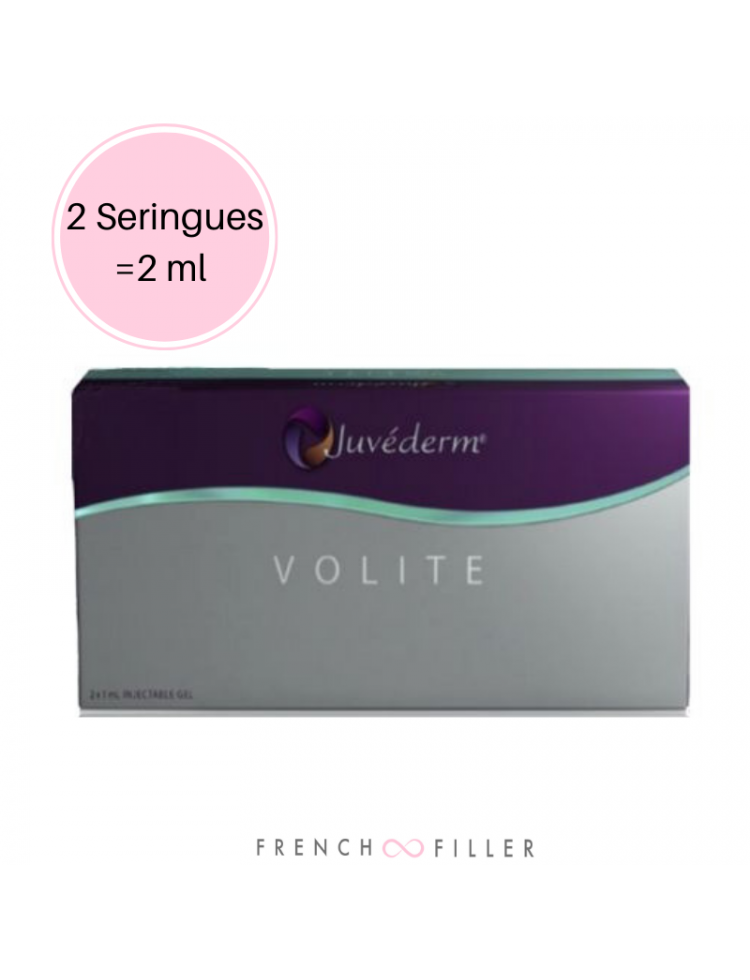  
JUVEDERM Volite
Tax included
202,50 €
tax excl.
Juvederm Allergan
Injectable hyaluronic acid
Box containing 2 vials of 1 ml each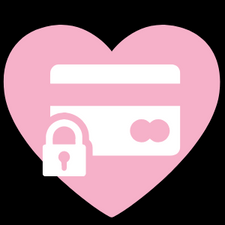 100% secured payment
All of your payments are secured. A doubt? Feel free to contact Us!

Delivery
Shipping on the day of your order, delivery with DHL.

Quick to respond customer service
Via phone, Whatsapp, text, e-mail.Feel free to ask all of your questions to our team of pharmacists
VOLITE JUVEDERM: Hyaluronic acid type skin booster for hydration, radiance and elasticity.
The only skin booster that gives 

results from the first session
It is a hyaluronic acid gel from the Juvéderm ® range
One syringe contains 1 mL of Juvéderm VOLITE.
This device is intended for subcutaneous or supra periosteal injection by qualified medical practitioners in accordance with applicable local regulations.
As precision is essential for successful treatment and in order to minimize the potential risk of complications, this device should only be used by practitioners with appropriate training and experience in the injection technique for restoration and volume creation. They should have a good knowledge of the anatomy and physiology at and around the injection area.
The practitioner's attention is drawn to the fact that this product contains lidocaine and must be taken into consideration.
Manufactured by Allergan Laboratories, Juvéderm Volite is an injectable gel filler. 
Juvéderm Volite helps to reduce wrinkles and fine lines and moisturise deeply the dermis.
Juvéderm volet is approved by the FDA (Food and Drug Administration) and the European Community (CE Label)
Properties of the product JUVEDERM VOLITE
The Juvéderm range represents an extensive palette of formulations that can successfully treat skin ageing. 
One session fills in wrinkles or fine lines and restores the volume of the face to obtain a uniform and natural result. 
Juvéderm Volite is injected into the following areas:
- Fine lines all over the face
- Peri-oral lines
- Periorbital lines (crow's feet)
- Frontal lines
- Frown lines
- Other fine lines
Application protocol for a JUVEDERM VOLITE injection
The gel is injected into the superficial to medium dermis using a syringe or cannula.
The injection of this product must be carried out by a professional who is qualified to inject hyaluronic acid fillers. Due to the lidocaine (local anaesthetic) present in the product, the injection is gentle.
JUVEDERM VOLITE, what results?
After the treatment:
Filling fine lines and wrinkles on the face
Better hydrated, more supple skin
A brighter complexion
A rejuvenated and natural look.
The results of the first injection last on average up to 6 months. In order to maintain the effects of the product, it is recommended to repeat the injection before the product is completely reabsorbed.
Features – JUVEDERM VOLITE (2x1ml)
The box contains: 
2 pre-filled syringes of Juvéderm Volite hyaluronic acid
Needle: 2 x 30 G1/6
Composition du JUVEDERM VOLITE
Hyaluronic Acid: 12 mg/ml
Lidocaine: 0.3 %
Needle: 2 x 30 G1/6
Injectable Hyaluronic Acids from the ALLERGAN laboratory
Juvéderm VOLBELLA Lidocaine and Juvéderm ULTRA 2 are recommended to rejuvenate and smooth fine lines. They can also correct the wrinkled appearance of your lips. Juvéderm VOLIFT Lidocaine, Juvéderm VOLIFT RETOUCH and Juvéderm ULTRA 3 are recommended to redefine and reshape the facial contours as well as to give structure and volume to your lips. Juvéderm ULTRA 4 is recommended for filling in deep wrinkles and accentuating the volume of the cheekbones. Juvéderm VOLUMA Lidocaine is a volumizer to give a lifting effect and accentuate the volume of the cheekbones. Juvéderm HYDRATE is recommended to improve skin hydration and elasticity.
Please note that the injection of this product requires a technical medical procedure which must be carried out by a doctor (doctor specialized in dermo aesthetics, dermatologist, plastic surgeon)
About Juvéderm products:
THE JUVEDERM® BRAND
Over 40 million JUVÉDERM® treatments worldwide.
Our JUVÉDERM® line of wrinkle fillers is based on innovative and patented technology. The JUVÉDERM range is manufactured in France and distributed by Allergan France. Our 35 years of commitment to research and innovation in the field of aesthetics allow your doctor to have complete confidence in our products and to treat you serenely.
The JUVÉDERM® range of dermal fillers combines a wide range of formulations to effectively treat fine lines, wrinkles and creases. It is based on hyaluronic acid and comes in the form of a homogeneous gel. This treatment fills in wrinkles and fine lines and restores volume to the face.
Among the JUVÉDERM® product range, Juvéderm® VOLITE®, Juvéderm® VOLBELLA® Lidocaine, Juvéderm® VOLIFT® Lidocaine, Juvéderm VOLUMA® Lidocaine and Juvéderm VOLUXTM have been developed using VYCROSS® technology. They contain the anaesthetic lidocaine for greater comfort during injection. Juvéderm® VOLBELLA® Lidocaine and Juvéderm ULTRA® 2 are used to treat superficial lines and wrinkles.
Juvéderm® VOLIFT® Lidocaine and Juvéderm ULTRA®3 and 4 are used to treat deep wrinkles such as those in the nasolabial fold (from the nose to the corners of the mouth). 
Juvéderm VOLUMA® Lidocaine helps restore facial volumes. It can, for instance, allow you to regain prominent cheekbones, and give a discreet lifting effect without surgery. Juvéderm VOLUXTM can redefine the mandibular line when the skin becomes slack.
Juvéderm VOLITE® fills fine lines and is also designed to improve skin quality by acting on skin hydration, texture and elasticity.
Each JUVÉDERM® product has a purpose, whether it is to hydrate the skin, smooth wrinkles, restore volume for a slightly smoother effect, or restructure and reshape the lips. Your practitioner may use several products from the JUVÉDERM® range to create a treatment plan to suit your needs.
To sum up:
- Each JUVÉDERM® product has a purpose
The JUVÉDERM® range is diverse. Each product has different properties, adapted to your needs:
Juvéderm ULTRA® 2, ULTRA® 3 et ULTRA® 4: filling product
Juvéderm VOLUMA® with Lidocaine: volumizing product 
Juvéderm VOLUXTM: volumizing product
Juvéderm® VOLIFT® with Lidocaine: filling product
Juvéderm® VOLBELLA® with Lidocaine: filling product
Juvéderm VOLITE®: filling product
Juvéderm® HYDRATE with Lidocaine: moisturizing product
- Fillers can be injected into different areas:
Redefine the shape of the cheeks and enhance the cheekbones
Curve the lips and redefine the contour of the mouth
Treat deep forehead wrinkles (frown lines)
Reduce the nasolabial fold and the deep wrinkles around the mouth 
Adds volume to the temples, dark circles and eye area
Moisturize the neck
Re densify and rehydrate the skin of the cleavage and hands
- HOW TO FIND A DOCTOR?
The first step in your anti-aging treatment is to find a competent aesthetic doctor you can trust. Many doctors are qualified to inject JUVÉDERM® fillers. Feel free to ask your doctor about their experience and results with other patients.
Produit réservé aux professionnels de santé (médecin spécialisé en dermo esthétique, dermatologue, chirurgien plastique)
You might also like
Regular price

€239.00

Price

€229.00

tax incl.

190,83

€

tax excl.
Related articles on blog
No related article on blog