Pharmacie du Trocadero
106 avenue Kleber
75116 Paris, France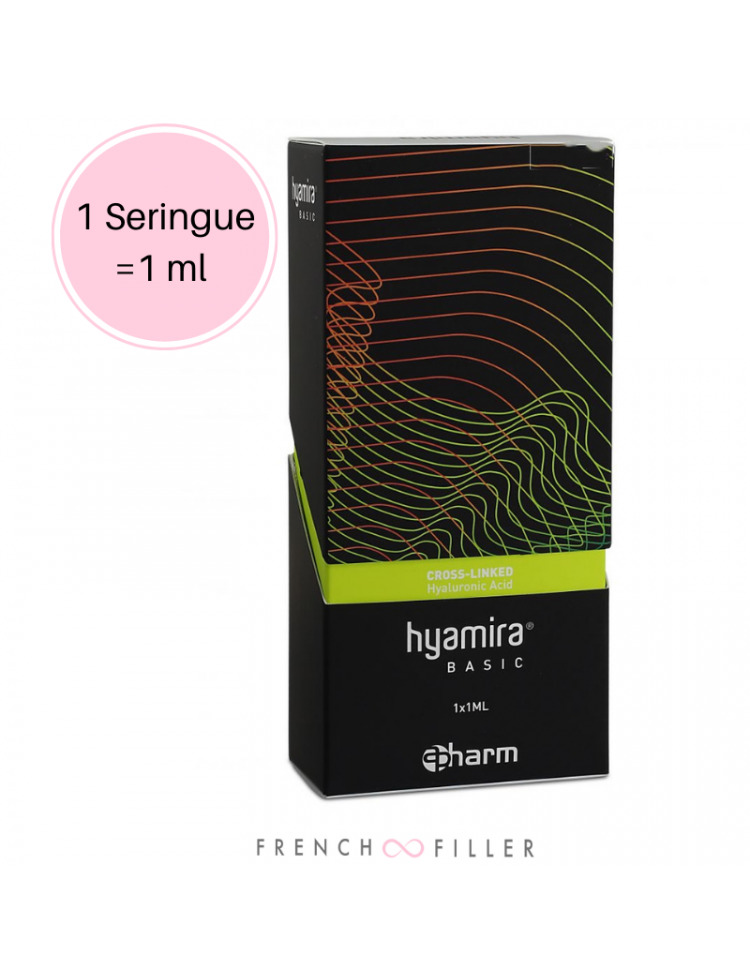  
Hyamira Basic
Tax included
45,00 €
tax excl.
Hyamira Basic Apharm
Injectable Hyaluronic Acid 
Circumoral lines - Dark circles - Lip contour and brows
1 ml syringe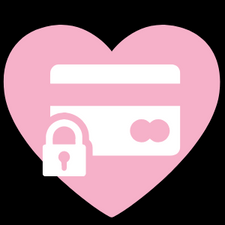 100% secured payment
All of your payments are secured. A doubt? Feel free to contact Us!

Delivery
Shipping on the day of your order, delivery with DHL.

Quick to respond customer service
Via phone, Whatsapp, text, e-mail.Feel free to ask all of your questions to our team of pharmacists
Hyamira is a new range of sterile injectable hyaluronic acid from Apharm laboratories 
Discover HYAMIRA BASIC!
1ml syringe
Cross-linked hyaluronic acid contained in Hyamira enables a longer lasting and more stable filling than other hyaluronic acids. The skin absorbs it slowly. 
Hyamira Basic contains 20mg / ml 
2 27G syringes 
Hyamira Basic is used for:
Circumoral lines treatement

Dark circles treatement 

Lip contour and brows
Hyamira Basic is injected in the superficial dermis, thus avoiding hypercorrections 
If necessary, the doctor may perform corrections both with punctures in a row and linear retrograde techniques, according to his dexterity.
HYAMIRA BASIC effect is immediate. 
The hyaluronic acid contained in one Hyamira Booster syringe is biodegradable: after a defined period of time, it is absorbed by the body tissues. Its effect lasts between 6 and 9 months.
 One box contains:
1 20mg/1ml pre-filled syringe 
Hyamira Booster's effect is preventive and lasting, the body takes between 6 and 8 months to absorb the gel and eliminate it.
Hyamira Basic – Description
Hyamira Basic is part of Hyamria range, from Apharm laboratory, a new range of sterile hyaluronic acid with different viscosity and elasticity gels and developed in the prospect of enabling a longer remanence than traditional injectable derma fillers.        
Through the BDDE gel cross-linking, this product enables a natural and long-lasting correction to satisfy the patient. 
Cross-linked Hyaluronic Acid 
Concentration 20 mg/ml
Hyaluronic Acid molecular mass 2400 – 4000 kDa
BDDE cross-linking agent < 50 ppb
Cheek wrinkles, circumoral wrinkles, perioral lines, forehead wrinkles, brows, tears line, dark circles, temples.
Injection depth: shallow to medium dermis 
This product is a medical device that must only be administered by a professional qualified in the injection of hyaluronic acid-based filling products. 
CE marked medical device 
You might also like
Regular price

€79.00

Price

€60.00

tax incl.

50,00

€

tax excl.

Regular price

€3.50

Price

€2.98

tax incl.

2,48

€

tax excl.